Distributor of fire protection products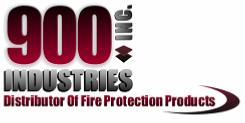 This is an example of changing the color of text using a MouseOver.

It's a Cinch, Inch by Inch!!!



Globe's 1" cover plate adjustment allows for easier installation unlike most that only allow 1/2" of adjustment.


Why settle for 1/2 an inch??? When every Inch counts!!!

GLYCERINE 5 GALLON (PRE-MIX ) GL48
LFP ANTIFREEZE - 5 GAL PAILS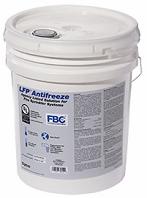 If it Ain't broke, Don't fix it!!!



The Victaulic patent has run out and Vision has picked up the great design and history of the Vic 005H style rigid grooved coupling. The Vision 001 rigid grooved couplings are available from stock at 2001 pricing!!!


Why pay 30% - 50% more???
LFP ANTIFREEZE
(UL LISTED)


LFP® Antifreeze is a pre-mixed freeze protection solution designed and listed for use in wet sprinkler systems. The solution is designed for systems subject to freezing temperatures that can cause damage to equipment or impede the proper function of the system. The solution has been developed to meet the requirements of UL 2901 for compliance to the 2019 editions of NFPA 13, 13R, 13D, and the 2017 edition of NFPA 25.

LFP® Antifreeze remains in a liquid state at temperatures as low as -10°F (-23,3°C). Upon operation of the sprinklers during a fire event, the solution immediately discharges from the sprinklers and is followed by water from the water supply. Use of the solution in sprinkler systems eliminates the delivery delay times associated with dry pipe systems.



FireFighter GL48 is a non-toxic, glycerine-based antifreeze for use in CPVC wet fire sprinkler systems, as well as most other types of pipe. FireFighter GL48 is factory pre-mixed to NFPA guidelines of a 48% glycerine solution. All fire sprinkler systems utilizing FireFighter GL48 should conform to local, state, and NFPA requirements. The use of antifreeze within these systems should also conform to NFPA requirements. FireFighter GL48 is FBC™ System Compatible for use with BlazeMaster™ CPVC pipe.

Applications
FireFighter GL48 antifreeze is used in any environment where the potential exists for freezing conditions. When used undiluted, FireFighter GL48 protects against freeze damage failure and ensures flow in wet fire sprinkler systems, including CPVC

FBC™ System Compatible indicates that this product has been tested, and is monitored on an ongoing basis, to assure its chemical compatibility with FlowGuard® Gold, BlazeMaster® and Corzan® pipe and fittings. FBC™, FlowGuard® Gold, BlazeMaster® and Corzan® are licensed trademarks of the Lubrizol Corporation or its affiliates.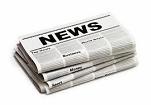 CHECK BACK TO SEE OUR MONTHY SPECIALS